Match Day 2015
A Frosty Finale Marked Last "Match Day" at Dunlop Auditorium
Winter overstepped its bounds, heaping its last snow onto our first day of spring, but the day's gray skies could not compete with 165 bright futures sealed in white envelopes. After a few words from Dean J. Larry Jameson, MD, PhD, and Senior Vice Dean for Education Gail Morrison, M'71, FEL'76, as well as a rousing ovation for Barbara Wagner and her "Suite 100" co-workers, the good kind of name calling commenced. Applause exploded for each student — and continued, equal in enthusiasm for every one — accompanied by whoops and whistles, while thunder sticks were banged and posters were waved-high.
It was easy to figure out who was happy with his or her residency training destination. As one student put it, "Just look for the smiles." This not-so-scientific method seemed to prove most students were pleased, if not ecstatic with their news. We talked with a few celebrants on their way to their reception:
Mara Gordon now calls herself a "Penn lifer." Originally from Washington, D.C., but not originally a medical student, Mara studied history and English as an undergraduate here at Penn. After graduation, Mara worked in public health in HIV-focused programs in Tanzania and Malawi, which she credits for informing her decision to go into primary care. She explained, "I got away. I got to explore the world, and now coming back to Philly, I'm home." Penn was her first choice.
Speaking of home, Robin Dunn will be returning to his. He was thrilled to leave his native Colorado four years ago to attend his first choice in medical schools, and is rejoicing now to be going back home for his first choice in residencies. He will be training in orthopedic medicine at the University of Colorado, so he and his wife, who are expecting their first child this April, will have plenty of family support nearby.
Lucky couples match Haley Thun and Julia Beamesderfer are heading up to Boston to their first choices. Haley, originally from Atlanta, and a Harvard undergrad, came to Penn with an MPH from Berkeley. Haley will be training in emergency medicine at Boston University Medical Center. Julia, originally from Media, a Brown undergrad and one of the first Doris Duke Fellows, will be practicing internal medicine at Brigham and Women's Hospital. Haley and Julia met here at medical school through mutual friends. Haley told us, "She was a year ahead of me, but took a year off to do work in Tanzania doing infectious disease research, studying the health impact of indoor air pollution and malaria."
Emily Baumrin was also happy to couples match in Boston with her partner Aaron Richterman, who will train in internal medicine. As a Dartmouth undergrad and Gamble Scholar, in addition to scholarship support, Emily was attracted to Penn's unique curriculum. She explained, "It gave me the flexibility to make my own path." Emily combined a medicine and dermatology focus here, and will pursue the corresponding medicine/dermatology residency program at Brigham and Women's Hospital.
Harvard undergrad and co-author of a recently published paper in JAMA Dermatology, Oyinade Aderibigbe traveled south from her Boston home to study medicine at Penn. "I came for the interview day and the preview weekend. I had an amazing time, and I just felt that this was the place for me. I also looked at Harvard, but found my people were here." In between her studies, Oyinade took a year to do research for the NIH and the NIAID at the intersection of immunology and dermatology, working on allergy and infectious diseases. Her match at Penn was her first choice.
A Princeton undergrad, Chrissy Goodbody, who is no stranger to jokes about her name ("It gives me good incentive to stay in shape," she said), will be training in orthopedic surgery. "Naturally," she offered. She was thrilled that she could follow her first choice in medical school with her first choice in residencies. "I matched at the Hospital for Special Surgery in New York City, which has one of the best orthopedic surgery programs in the country and is not far from my family's Long Island home."
Bear hugs and happy tears remained in abundance through lunch, undoubtedly continuing through the festivities' unofficial end at World Café Live later that night. But until then, as the room cleared, we wished each student the best of luck in their upcoming residency training, and goodbye to the Dunlop Auditorium. The site for Match Day 2016 has not yet been determined.
Please click here for the full gallery of beaming faces from Match Day 2015. And please click here to see Match Day 2015 at the Perelman School of Medicine on video.
You can view the full results of Match Day 2015 here.
On Turning 250
Q&A with Ophthalmologist, Historian, Author Daniel M. Albert, M'62, RES'66
Fifty years after he co-wrote the book A History of Ophthalmology at the University of Pennsylvania while in medical school, we asked Daniel M. Albert, M'62, RES'66, to train his keen eye for history more broadly on the Perelman School, past and future.
After his ophthalmology residency at HUP, Dr. Albert went on to teach at the medical schools of the University of Pennsylvania, Yale, Harvard, and the University of Wisconsin. He is the Frederick Allison Davis (M'1909, RES'1911) Professor of Ophthalmology and the Founding Director of the University of Wisconsin McPherson Eye Research Institute. Dr. Albert, whose ties to Penn have remained strong, is a longtime collector of books and memorabilia associated with medicine. He and his wife Eleanor have donated a valuable collection of historic books and medical instruments to the University of Pennsylvania. The newly renovated Scheie Eye Institute offers a permanent rotating exhibit of the Alberts' collection in the main lobby. The collection includes antique spectacles; tickets to medical lectures at Penn, Harvard, and other institutions; and antiquarian books and historical ephemera on the development of visual science and ophthalmology. Early ophthalmoscopes and various rare medical texts are currently on display.
Q: You recently co-wrote The Dean and the Historian: Their Lives and Times through Letters, which focuses on William Shainline Middleton, M'1911, and Erwin Heinz Ackerknecht. What should your fellow alumni know about Dr. Middleton?
A: There's much that is interesting about the one-time Norristown native. For economic reasons, he went to medical school directly from high school. He worked with Penn Medicine luminaries, including George A. Piersol, Gwilym Davis, Alexander C. Abbott, Allen J. Smith, Alfred Stengel, M'1889, HON'1930, John B. Deaver, M'1878, and David Riesman in the early part of the 20th century. He was recruited from Penn to the University of Wisconsin when a typhoid epidemic, affecting 34 students, 7 of whom died, created urgency for attracting good clinicians. The UW dean at the time, Dr. Charles Bardeen, sent a representative to Penn, which he (a Hopkins graduate) and many others perceived to be the best clinical school in the U.S. Dr. Middleton accepted their offer with the understanding that the UW program, then comprising only the preclinical years, would become a four-year medical program in response to the recommendation in the Flexner Report.
Since the introduction of ophthalmology as a specialty at the University of Wisconsin, four of the six chairs have received their medical training, either totally or in part, at Penn Medicine (i.e., Frederick Allison Davis [appointed by Middleton]; Matthew D. Davis, M'50 [F.A. Davis' son]; myself, and Terri L. Young, FEL'92 [the present Chair]). Apparently, Dean Bardeen's high regard for Penn Medicine has been sustained.
Dr. Middleton played a major role in the evolution of the UW School of Medicine, teaching thousands of students during his 63 years there. He was known as the "2-hour dean" because he insisted on spending no more than two hours per day on administration so that he would be available to teach and see patients. He also established a medical history department and appointed the renowned medical historian Erwin Ackerknecht as its inaugural chair. Their connection was fascinating because these two men—each outstanding in his own medical field—formed a bond of friendship, respect, and support for one another despite marked contrasts in background, temperament, and political views. The collected letters and brief biographies in the book tell the story of how that occurred.
Q: How would you characterize Penn's place in the history of ophthalmology?
A: Extremely prominent. Penn has been a consistent leader throughout its history in every aspect of research, training, and ensuring quality of clinical care. Penn was one of the first schools to offer an ophthalmology residency. It's a very proud history, with past luminaries in the field such as Francis Heed Adler, C'16, G'18, M'19, INT'23, on the research side, and Harold G. Scheie, GRM'40, HON'78, and, William C. Frayer, RES'51, on the clinical faculty; as well as at the present, their very worthy successors like researchers Jean Bennett and Alan Laties, RES'61, and clinicians such as Joan O'Brien, Sandy Brucker, Monte Mills, and Jim Katowitz, M'63, RES'67.
Q: What does 250 years of medical education at Penn mean to you?
A: Two and a half centuries of significant and intriguing history with figures, events, and traditions worthy of study.
Q: Among recent alumni as well as current and even prospective students, the Perelman School has the reputation for being very supportive of students. How would you characterize that aspect of your student experience here?
A: One of Penn's many great strengths. We were treated with respect and sensitivity – unusual for the times. There was no "Look to your right, look to your left" business. We were made to feel that we had been carefully vetted and had real potential. The faculty was well known, but approachable. And we learned from our classmates perhaps as much as we did from formal instruction.
Q: Are there particular clinical pearls that you learned at Penn that you have used throughout your career, particularly from your mentor and co-writer of History of Ophthalmology at the University of Pennsylvania?
A: Dr. Scheie, the chair of ophthalmology when I was a student and resident, taught us quite a few: To give a patient your full attention from the moment you walk into the examining room so they have no doubt of your concern for them. Examine carefully. Pay attention to detail. Avoid curbside consults. Never take anyone's complaints lightly. After surgery, one should put a dressing on with the same degree of care as when performing surgery. The patient's family will judge the quality of the surgery, in part, on the appearance of the dressing.
Q: What are some of your favorite or most significant Penn memories?
A: The start of lifetime friendships with my three roommates and with other students. The thrills and terrors of our initial clinical and research endeavors. During our orientation to medical school we were assigned to a family receiving medical care at HUP and a mentor involved in their care. I was assigned an interesting family and my mentor was Louis Barness, INT'50, head of pediatrics and a gifted pediatrician and teacher. When possible, in our preclinical years we would observe and participate in the family members' clinic and ER visits and discuss their illnesses and treatment with our mentor.
Q: What are your thoughts about future directions for the Perelman School?
A: I expect it to continue to be a leader and to carry on and live up to its rich heritage.
Q: What are you most looking forward to about the 250th?
A: Seeing old friends and faculty that I feel indebted to.
A John Morgan Scholar Becomes a Gates Cambridge Scholar: Meet Nicolette Taku, M'17
"The Perelman School stood out as an institution committed to ensuring that the diversity of interests of its student body reflects the many possible career paths that one can pursue as a physician," said Nicolette Taku, M'17.
She arrived here at the Perelman School with a wide range of interests, particularly in global health, and gratitude for her status as a member of the first class of John Morgan Scholars. The scholarship has allowed her to further develop her global perspective, leading her to extend her studies by pursuing a master's degree in oncology at Cambridge.
As one of 40 Gates Cambridge Scholars this year (and one of only three at Penn), Nicolette will be participating in a program that is "committed to improving the lives of others" – a great match for her. It "provides an invaluable educational opportunity and also creates an international network of future leaders committed to improving the lives of others," she said.
Ms. Taku began her Perelman School career in August 2012 just days after living in Quibdo, Colombia, where she focused on mental health issues as a global fellow with the non-governmental organization (NGO) Heartland Alliance for Human Needs and Human Rights. This was after completing both bachelor's and master's degrees in public health at Tulane in 2010 and 2011, respectively.
Her master's concentration was in maternal and child health as well as health education and communication. In 2009, Ms. Taku served as a Lassa Fever Research Assistant at Kenema Government Hospital in Sierra Leone.
She had the sense that Penn, because several parts of its pre-clinical curriculum highlight the global relevance of diseases, would support her interests in public and global health. During her first year of medical school, Nicolette found herself increasingly interested in the ability of health care infrastructures in low- and middle-income countries to prevent and treat non-communicable diseases, especially cancer. This led her to contact a Penn oncologist who, in turn, connected her to an oncologist in Panama. "With the support of and funding from the Global Health Program, I spent the summer following my first year of medical school rotating through the National Oncology Institute (ION) and the National Association Against Cancer (ANCEC) in Panama City," she said.
At Cambridge, Ms. Taku will pursue a master's in oncology and be involved in research that will grant her ample clinical exposure to universal health care through the country's National Health Service. She is particularly interested in cancer care models. Ultimately, this Penn citizen of the world hopes to work for a non-governmental organization aimed at strengthening the capacity of low- and middle-income countries to provide comprehensive cancer prevention and treatment services.
News and Events Calendar
The State of Penn Medicine
Please go to the link here to view the comprehensive state of Penn Medicine briefing recently delivered by J. Larry Jameson, MD, PhD, Executive Vice President of the University of Pennsylvania for the Health System, and Dean of the Perelman School of Medicine.
250th Celebration Fundraising Challenge: 25 Days of Pride
The data are in regarding the special Annual Fund challenge made by a generous donor to reward Annual Fund participation from March 1 to March 25. The good news is that 2,066 donors have come through, thus unlocking a $250,000 scholarship gift, and raising a total of $315,905. The participants ranged from the MD classes of 1945 through 2014, with GME alumni and parents also contributing to the challenge's success. Among those contributing to the Annual Fund were 85 new donors. The average gift was $302 and gifts ranged from $5 to $5,000.
The chart below shows the various constituencies that participated:
For more details, go to our Facebook link here.
Events Calendar
The 250th regional event in San Francisco featured speakers
Please scroll through the gallery for additional scenes from the 250th regional events in San Francisco and Paradise Valley, Arizona.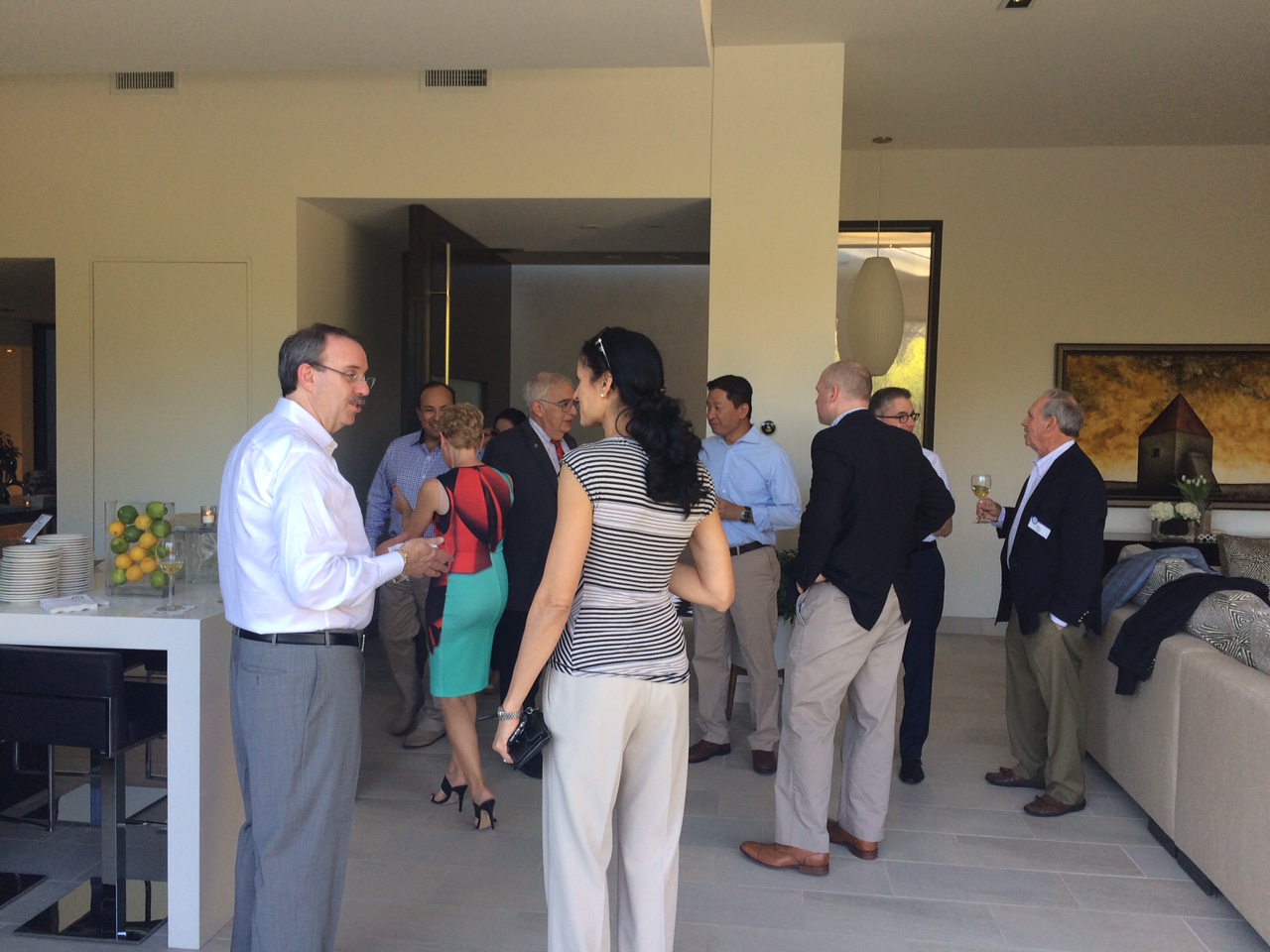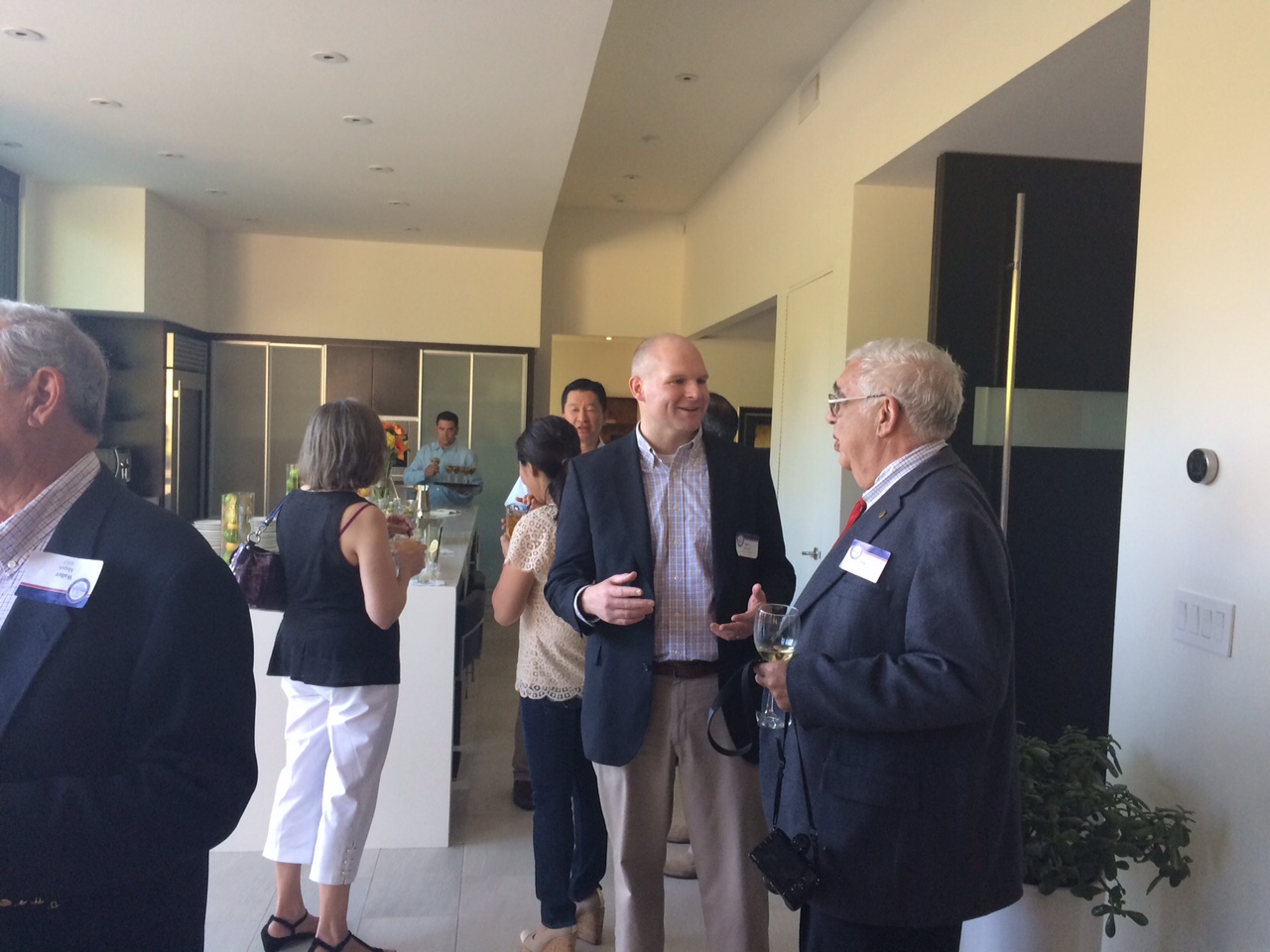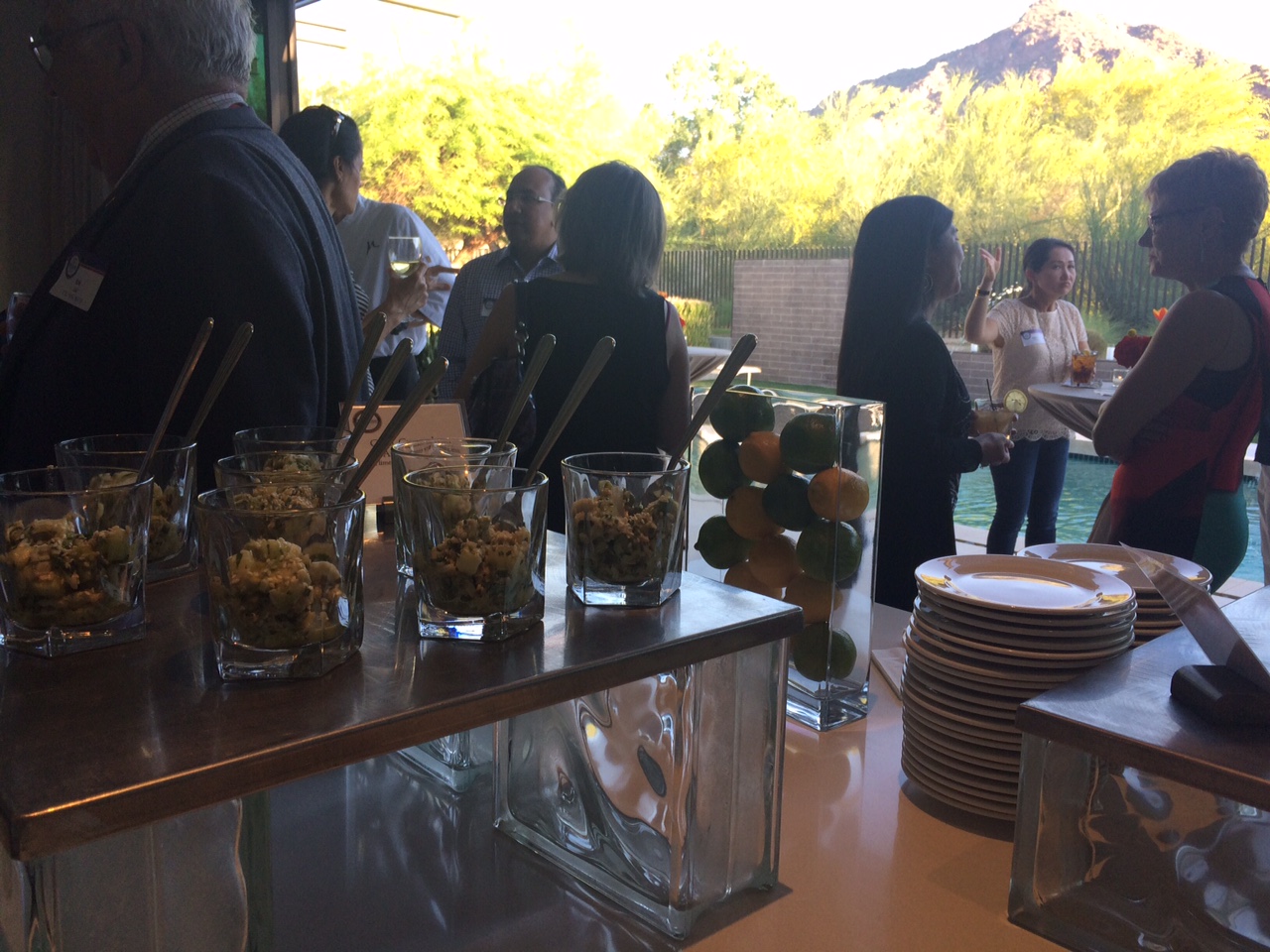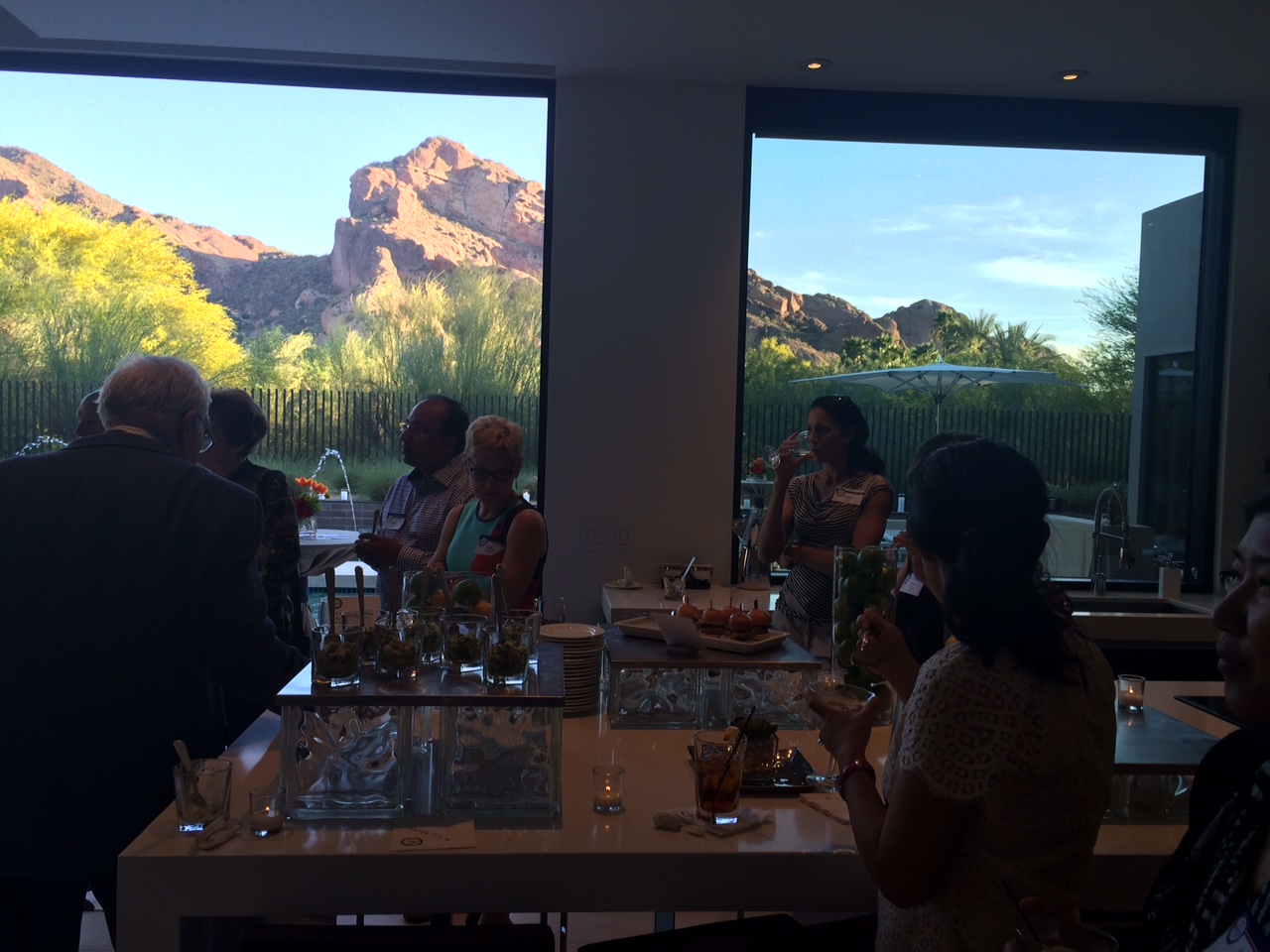 The final regional event before Medical Alumni Weekend will occur in Boston in April. Read on for details and a sample of what's on tap for Medical Alumni Weekend 2015, including a nostalgic look by members of the Medical Class of 1965 and a faculty panel round table conjecturing about the next 250 years of medical practice.
Final 250th Regional Event
Wednesday, April 29, 2015 – Boston, MA
Four Seasons Hotel at 6 pm
For information, contact Nicole McGarry at 215-898-8302 (or mcgarryn@upenn.edu)
Medical Alumni Weekend Highlights – Philadelphia, PA
Friday, May 15, 2015
8:45 am – 9:45 am
Reunion Panel: Our 50 Years of the Story
Rubenstein Auditorium, Smilow Center for Translational Research
Join members of the Medical Class of 1965 as they look back to the School's 200th anniversary and reflect on the history they have witnessed in 50 years of medicine. Moderator: William W. Beck, Jr., M'65, INT'70
10:00 am – 11:25 am
Faculty Panel: The Next 250 Years of Medicine
Rubenstein Auditorium, Smilow Center for Translational Research
Hear the insights of experts from across Penn Medicine as they consider the future of health care. Moderator: Glen N. Gaulton, PhD, Executive Vice Dean and Chief Scientific Officer
11:30 am – 12:10 pm
Alumni Awards Presentation
Rubenstein Auditorium, Smilow Center for Translational Research
All medical alumni and their guests are invited to join Dean J. Larry Jameson to recognize our rich tradition of alumni involvement and service.
12:30 pm – 2:00 pm
Ribbon Cutting of the Henry A. Jordan M'62 Medical Education Center and Lunch
Led by J. Larry Jameson, MD, PhD, Executive Vice President, University of Pennsylvania for the Health System, Dean, Perelman School of Medicine, and Gail Morrison, M'71, FEL'76, Senior Vice Dean for Education
2:30 pm – 4:00 pm
Rubenstein Auditorium, Smilow Center for Translational Research
Inspiring History: The Founder's Itinerary
As the founder of America's first medical school, John Morgan sought out the best in medical education. Prominent speakers representing Dr. Morgan's preceptors in Europe and America present a lively guided tour of the origins of our tradition of excellence.
Friday Evening
Class Reunion Dinners
Check the alumni website for the time and location of your class reunion dinner.
Saturday, May 16, 2015
8:30 am – 10:00 am
Lobby, Henry A. Jordan M'62 Medical Education Center
All Alumni Brunch
9:00 am – 11:00 am
Kimmel Center for the Performing Arts, 300 South Broad Street
School of Medicine Commencement (Tickets Required)
10:00 am – 11:00 am
Law Auditorium, Henry A. Jordan M'72 Medical Education Center
Front Row Seats: Penn Medicine Alumni Share their View of Penn's Leading Role in Medicine
Distinguished alumni offer viewpoints on Penn Medicine's leading role, and share the significance of the 250th Celebration. Moderator: Maryellen Gusic, M'90, Chief Medical Education Officer at the Association of American Medical Colleges
11:30 am – Parade Lineup Starts
37th Street, between Walnut Street and Locust Walk, next to the Annenberg Center for the Performing Arts
12:00 noon – 4:00 pm
Wynn Commons, between College Hall and Houston Hall
250th Penn Medicine Alumni Parade and Picnic
Help lead the nation's first medical school across campus in the parade to commemorate our 250th year.
6:30 pm – 11:00 pm
Philadelphia Museum of Art
250th Celebration Black-tie Gala (Tickets Required)
For more on Medical Alumni Weekend as well as the 250th Gala, please click here.
To register for Medical Alumni Weekend click here.